Introduction
Initial DEX Offerings (IDOs) have gained significant popularity in the decentralized finance (DeFi) space as a means for projects to raise funds and for investors to participate in early-stage token sales. However, the emergence of IDOs has also brought along certain risks, particularly the vulnerability to rug pull scams. In this article, we will explore the concept of IDOs, the associated rug pull risks, and measures that investors can take to protect themselves in this evolving landscape.
Understanding Initial DEX Offerings (IDOs)
Initial DEX Offerings are token sales that take place directly on decentralized exchanges (DEXs), allowing projects to raise capital and distribute their tokens to the public. Unlike traditional initial coin offerings (ICOs) or initial public offerings (IPOs), IDOs operate in a decentralized manner, leveraging the benefits of blockchain technology, smart contracts, and automated market-making protocols.
Rug Pull Risks in IDOs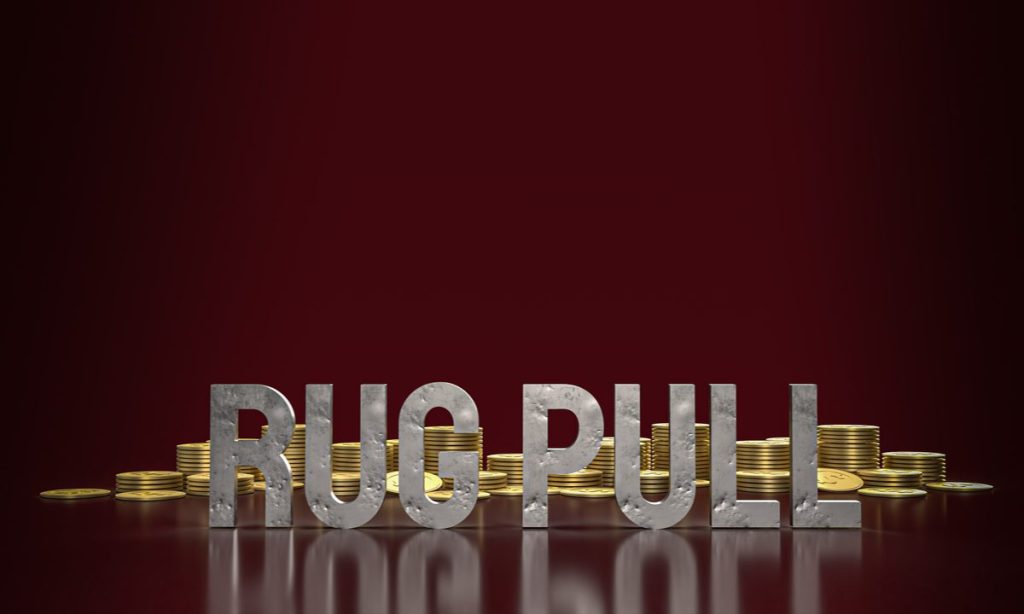 Rug pull scams pose a significant risk in the context of IDOs. These scams occur when project developers or liquidity providers deceive investors by suddenly withdrawing liquidity from the token pool, resulting in a significant drop in the token's value. Rug pull scams often involve projects with insufficient transparency, where developers may abandon the project after raising funds, leaving investors with worthless tokens.
Factors Contributing to Rug Pull Risks
Several factors contribute to the vulnerability of IDOs to rug pull scams:
Lack of Regulation: The decentralized nature of IDOs often means a lack of regulatory oversight. This absence of formal regulation creates an environment where bad actors can exploit loopholes and manipulate token sales for their own gain.
Inadequate Due Diligence: Investors may fail to conduct thorough due diligence on IDO projects due to limited information, short timeframes, or a fear of missing out (FOMO). This lack of research increases the likelihood of falling victim to rug pull scams.
Trust in Anonymous Developers: IDOs sometimes involve projects with anonymous or pseudonymous developers who conceal their identities. Trusting such developers without verifiable information can leave investors susceptible to fraudulent schemes.
Mitigating Rug Pull Risks in IDOs
While the risk of rug pull scams cannot be completely eliminated, investors can take certain precautions to mitigate these risks:
Conduct Extensive Research: Thoroughly research IDO projects before investing. Examine the project's whitepaper, team members, past experience, and community engagement. Look for red flags, such as anonymous developers, lack of transparency, or unrealistic promises.
Evaluate Tokenomics: Analyze the tokenomics of the project, including token distribution, vesting schedules, and lock-up periods. Projects with fair and transparent token distribution are generally considered more trustworthy.
Assess Developer Reputation: Evaluate the reputation and track record of the project's developers. Consider their involvement in previous successful projects and their level of engagement within the crypto community. Reputation can be an indicator of the developers' commitment and integrity.
Participate in Well-Vetted IDO Platforms: Choose IDO platforms that implement robust vetting processes for project selection. Platforms that conduct thorough due diligence on projects before listing can help filter out potential scam projects and protect investors.
Be Mindful of Investment Amounts: Invest only what you are willing to lose in IDOs. Avoid investing a significant portion of your portfolio in a single IDO project, as it increases the risk exposure. Diversifying investments across multiple projects can help mitigate the impact of any individual rug pull scam.
Enhanced Due Diligence for IDOs
Community Engagement and Social Proof
Evaluate the level of community engagement and social proof surrounding an IDO project. Look for active communities on social media platforms, reputable influencers supporting the project, and positive sentiment from early adopters. A strong and engaged community can indicate a higher level of credibility and reduce the risk of rug pull scams.
Audits and Code Transparency
Prioritize IDO projects that have undergone security audits by reputable third-party firms. Audits help identify vulnerabilities in the project's smart contracts and ensure that appropriate security measures are in place. Additionally, projects with transparent code that is open for public scrutiny provide greater assurance to investors.
Regulatory Measures and Investor Protection
Self-Regulation and Industry Standards
IDO platforms can implement self-regulatory measures and industry standards to enhance investor protection. By establishing guidelines for project listing, conducting due diligence on projects, and enforcing transparency requirements, platforms can create a safer environment for investors.
Regulatory Collaboration and Compliance
IDO platforms can collaborate with regulatory authorities to develop frameworks and guidelines specific to IDOs. Proactively adhering to regulatory compliance measures, such as Know Your Customer (KYC) and Anti-Money Laundering (AML) procedures, can promote trust and legitimacy within the industry.
Decentralized Governance and Transparency
Community-Driven Governance
Promote IDO platforms that embrace community-driven governance models. Decentralized decision-making processes empower token holders to actively participate in the platform's development and make informed decisions about project listings. Transparent voting mechanisms ensure that the community has a voice in shaping the platform's direction.
Public Disclosure of Project Details
IDO projects should provide comprehensive information about their goals, roadmaps, token distribution, and vesting schedules. Transparently disclosing project details helps build trust and allows investors to make informed decisions. Platforms that encourage project teams to be open and communicative foster a culture of transparency and accountability.
Education and Investor Awareness
Educational Resources and Guides
IDO platforms can play an active role in educating investors about the risks and best practices associated with participating in IDOs. Providing educational resources, guides, and tutorials on topics such as conducting due diligence, evaluating tokenomics, and identifying potential red flags can empower investors to make informed decisions.
Industry Collaboration for Investor Awareness
Industry associations, IDO platforms, and regulatory bodies can collaborate on investor awareness campaigns. These campaigns aim to educate investors about the risks of rug pull scams, provide guidance on safe investment practices, and promote responsible participation in IDOs. Raising awareness can contribute to a more informed and vigilant investor community.
Liquidity Pool Analysis and Monitoring
Liquidity Provider (LP) Evaluation
Evaluate the composition of liquidity providers in IDOs. Assess the credibility and reputation of the LPs involved in the project. LPs with a proven track record and experience in providing liquidity to successful projects can indicate a higher level of trust and reliability.
Monitoring Liquidity Changes
Monitor the liquidity of IDO projects over time. Sudden and significant changes in liquidity can be a warning sign of potential rug pull scams. Stay vigilant and track the liquidity levels of the project to identify any suspicious activities or irregularities.
Community Due Diligence and Information Sharing
Community-Led Auditing
Encourage community-led auditing and due diligence initiatives. The collective intelligence of the community can uncover potential red flags, vulnerabilities, or fraudulent practices. Platforms that foster a culture of information sharing and allow community members to actively participate in project evaluations can strengthen the overall security of IDOs.
Whistleblower Protection
Establish mechanisms to protect whistleblowers who bring attention to suspicious activities or potential rug pull scams. Anonymity and protection for those who come forward can encourage individuals to share critical information that can help identify and prevent fraudulent projects.
Decentralized Insurance and Risk Mitigation Solutions
Decentralized Insurance Platforms
Explore decentralized insurance platforms that provide coverage for IDOs. These platforms offer insurance policies that protect investors against rug pull scams and other risks associated with IDOs. Utilizing such insurance solutions can provide an additional layer of protection and peace of mind for investors.
Risk Assessment Tools
Utilize risk assessment tools specifically designed for IDOs. These tools analyze various parameters such as project information, developer reputation, liquidity data, and market sentiment to generate risk scores for IDO projects. Leveraging such tools can assist investors in making more informed investment decisions.
Continuous Market Surveillance and Analysis
Market Sentiment Analysis
Monitor market sentiment and community discussions surrounding IDO projects. Analyzing social media platforms, forums, and other communication channels can provide insights into the overall perception and sentiment towards a project. Unusual or negative sentiment trends can serve as an early warning sign of potential rug pull scams.
Data Analysis and Trend Identification
Leverage data analysis techniques to identify trends and patterns associated with rug pull scams. By analyzing historical data, liquidity movements, and transactional patterns, investors can identify potential risks and take proactive measures to protect their investments.
Conclusion
The emergence of Initial DEX Offerings (IDOs) presents exciting opportunities for both projects and investors in the DeFi space. However, the risks associated with rug pull scams demand caution and thorough research. By conducting extensive due diligence, evaluating tokenomics and developer reputation, and participating in well-vetted IDO platforms, investors can navigate the IDO landscape with greater confidence and minimize the risk of falling victim to rug pull scams.