Introduction
The emergence of Non-Fungible Tokens (NFTs) has revolutionized the way we perceive ownership and authenticity in the digital realm. NFTs have predominantly been associated with digital collectibles, artworks, and virtual assets. However, the concept of NFT interoperability has opened up exciting possibilities for tokenizing real-world assets. In this article, we will explore the potential of NFT interoperability for tokenizing real-world assets, the benefits it brings, and the challenges that need to be addressed.
Understanding NFT Interoperability
NFT interoperability refers to the ability of NFTs to move and function seamlessly across different blockchain networks and platforms. It enables the transfer and utilization of NFTs beyond the limitations of a single blockchain ecosystem, unlocking new possibilities for the digital collectibles and tokenized asset space.
Tokenizing Real-World Assets with NFTs
1. Real Estate
Tokenizing real estate assets through NFTs allows for fractional ownership, making it more accessible to a broader range of investors. NFTs representing portions of real estate properties enable individuals to own a stake in high-value assets, potentially leading to increased liquidity and diversification within the real estate market.
2. Luxury Goods
Luxury goods, such as high-end fashion items, jewelry, and rare collectibles, can also be tokenized using NFTs. By creating digital representations of these physical assets, NFTs provide verifiable proof of ownership, provenance, and authenticity. Tokenizing luxury goods opens up new markets, facilitates secondary market trading, and enhances transparency in the luxury goods industry.
3. Intellectual Property
NFTs have the potential to revolutionize the management and monetization of intellectual property. Artists, musicians, and creators can tokenize their work, granting ownership rights to NFT holders. This creates new revenue streams, ensures fair compensation for creators, and simplifies licensing and royalty distribution through smart contracts.
Benefits of NFT Interoperability in Real-World Asset Tokenization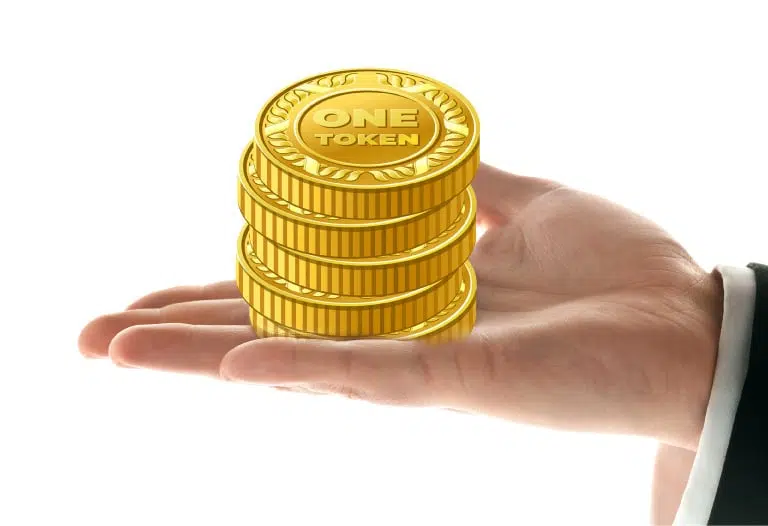 1. Fractional Ownership and Investment
NFT interoperability allows for fractional ownership and investment in tokenized real-world assets. Investors can purchase fractional NFTs representing shares of a property, luxury item, or intellectual property. This opens up opportunities for individuals with limited capital to invest in high-value assets and diversify their portfolios.
2. Increased Liquidity and Accessibility
By tokenizing real-world assets with NFTs, liquidity and accessibility are significantly enhanced. Fractional NFT ownership enables easy trading on secondary markets, allowing investors to buy and sell their shares of tokenized assets with ease. This liquidity unlocks the potential for a broader investor base and reduces barriers to entry.
3. Transparent Ownership and Provenance
NFTs provide transparent ownership records and provenance for tokenized real-world assets. Immutable transaction history and smart contracts ensure that the ownership rights and authenticity of assets can be easily traced and verified. This transparency builds trust among buyers, sellers, and investors in the tokenized asset ecosystem.
Challenges and Considerations
1. Legal and Regulatory Frameworks
Tokenizing real-world assets through NFTs requires the establishment of clear legal and regulatory frameworks. Determining ownership rights, addressing jurisdictional issues, and ensuring compliance with existing laws are essential considerations. Collaborations between legal experts, policymakers, and blockchain developers are necessary to create a robust legal framework.
2. Security and Authentication
Tokenizing real-world assets raises security concerns, as the value of these assets can be significant. Implementing robust security measures to prevent counterfeiting, hacking, or unauthorized access is crucial. Authentication mechanisms, such as embedding unique identifiers or utilizing blockchain-based verification methods, help ensure the authenticity and integrity of tokenized assets.
3. Bridging the Digital-Physical Divide
Tokenizing real-world assets requires bridging the gap between the digital and physical worlds. Establishing mechanisms to link physical assets with their corresponding NFTs, such as through escrow services or verification processes, is essential. This connection ensures that the value and rights associated with the physical asset are accurately represented and protected in the digital realm.
NFT Interoperability Projects and Initiatives
1. Cross-Chain Bridges for Real-World Asset Tokenization
Developing cross-chain bridges specifically designed for tokenizing real-world assets is crucial for NFT interoperability. These bridges facilitate the transfer of NFTs representing real-world assets across different blockchain networks, ensuring compatibility and seamless functionality.
2. Collaborative Ecosystems and Marketplaces
Collaborative ecosystems and marketplaces dedicated to tokenized real-world assets foster innovation and interoperability. These platforms bring together creators, investors, and developers, providing a unified space for tokenized asset trading, fractional ownership, and transparent transactions.
3. Integration with DeFi and Decentralized Exchanges
Integrating tokenized real-world assets with decentralized finance (DeFi) protocols and decentralized exchanges further enhances their liquidity and utility. Interoperability with DeFi platforms enables users to utilize their tokenized assets as collateral, access lending and borrowing markets, and earn yield through decentralized liquidity pools.
NFT Interoperability and Investment Opportunities
NFT interoperability opens up new investment opportunities for individuals and institutions. By tokenizing real-world assets and enabling cross-chain compatibility, investors can diversify their portfolios and gain exposure to various asset classes. NFTs representing real estate, luxury goods, and intellectual property provide avenues for potential long-term value appreciation and income generation.
Real-Time Asset Valuation and Price Discovery
NFT interoperability can facilitate real-time asset valuation and price discovery for tokenized real-world assets. Through cross-chain interactions, market data from different platforms and ecosystems can be aggregated, providing insights into the current value and demand for specific assets. This real-time information benefits both buyers and sellers, enabling them to make informed decisions regarding pricing and asset management.
Cross-Border Asset Ownership and Trading
NFT interoperability has the potential to simplify cross-border asset ownership and trading. By leveraging blockchain technology and interoperability solutions, investors and collectors from different parts of the world can easily participate in the tokenization and trading of real-world assets. This eliminates geographical barriers and opens up global markets, increasing liquidity and accessibility for all participants.
Tokenized Asset Fractionalization and Governance
Fractional ownership of tokenized real-world assets allows for shared ownership and governance among multiple stakeholders. NFT interoperability can enhance the governance mechanisms of fractionalized assets by integrating with decentralized governance protocols. This enables transparent decision-making processes, voting rights, and revenue distribution among fractional asset owners, ensuring a fair and collaborative approach to asset management.
NFT Interoperability and Insurance for Tokenized Assets
Insurance plays a vital role in mitigating risks associated with tokenized real-world assets. NFT interoperability can facilitate the integration of insurance services into the tokenization process. Smart contracts can be programmed to include insurance coverage for tokenized assets, providing protection against theft, damage, or loss. This instills confidence in investors and asset owners, fostering a secure and reliable ecosystem for tokenized assets.
The Role of NFT Interoperability in Art Authentication and Preservation
Art authentication and preservation are critical considerations when tokenizing artworks with NFTs. Interoperability solutions can integrate with art authentication platforms, providing additional layers of verification and provenance documentation. This ensures the integrity and authenticity of tokenized artworks, preserving their cultural and historical value in the digital realm.
NFT Interoperability and Social Impact
NFT interoperability has the potential to drive social impact initiatives through tokenized real-world assets. For example, tokenizing real estate properties can create investment opportunities that contribute to affordable housing initiatives. Tokenized luxury goods can support sustainable fashion and ethical production practices. By leveraging NFT interoperability, projects and initiatives can align tokenization efforts with social and environmental goals.
NFT Interoperability and Cross-Industry Collaboration
NFT interoperability encourages cross-industry collaboration, bringing together stakeholders from various sectors. For example, collaborations between real estate developers, artists, and technology companies can lead to innovative projects that merge physical and digital experiences. Such collaborations leverage the potential of NFT interoperability to redefine traditional industries and create new value propositions.
The Future of NFT Interoperability in Asset Tokenization
The future of NFT interoperability in asset tokenization is promising. Continued advancements in blockchain technology, the development of standardized protocols, and increasing regulatory clarity will drive the adoption of interoperability solutions. As the ecosystem evolves, interoperability will become more seamless, enabling a wider range of assets to be tokenized and traded across blockchain networks.
NFT Interoperability and Supply Chain Transparency
NFT interoperability has the potential to revolutionize supply chain management by introducing transparency and traceability. Tokenizing real-world assets within supply chains, such as raw materials, finished products, or luxury goods, can create an immutable record of their journey from creation to consumer. With NFT interoperability, stakeholders can seamlessly transfer ownership and verify the authenticity of goods at each stage of the supply chain.
This enhanced transparency offers several benefits, including combating counterfeiting, ensuring ethical sourcing and production practices, and providing consumers with verifiable information about the origin and quality of the products they purchase. NFT interoperability can also enable real-time tracking of assets, reducing inefficiencies, and improving logistics and inventory management.
Conclusion
NFT interoperability has the potential to revolutionize the tokenization of real-world assets, including real estate, luxury goods, and intellectual property. By enabling fractional ownership, increasing liquidity, and ensuring transparency, NFTs bring new opportunities for investors, creators, and asset owners. However, addressing legal considerations, ensuring security, and bridging the digital-physical divide are crucial steps in harnessing the full potential of NFT interoperability in the realm of tokenized real-world assets.