In recent years, Non-Fungible Tokens (NFTs) have gained immense popularity in the digital world. These unique digital assets have revolutionized the art and collectibles industry, offering a new way to buy, sell, and trade digital goods. However, with their rise in popularity, concerns about NFT theft and fraud have also emerged. In this article, we will explore the risks associated with NFTs and discuss best practices to protect your valuable digital assets.
What are NFTs?
The advent of blockchain technology has paved the way for the creation and trade of NFTs. Unlike cryptocurrencies such as Bitcoin or Ethereum, which are fungible and can be exchanged on a one-to-one basis, NFTs are unique and indivisible. Each NFT represents a distinct digital item, whether it's digital art, virtual real estate, or virtual goods within a game.
NFTs are digital assets that utilize blockchain technology to establish ownership and provenance. They are typically built on the Ethereum blockchain and are secured by smart contracts, ensuring transparency and immutability. NFTs have exploded in popularity, attracting both artists and collectors who see the potential for digital scarcity and ownership.
How do NFTs work?
NFTs work by utilizing cryptographic signatures to verify ownership and authenticity. Each NFT contains metadata that describes the asset it represents, including details about the creator, date of creation, and unique identifiers. These attributes make NFTs distinguishable from one another and enable collectors to prove ownership of a specific digital item.
Popularity and Growth of NFT
The popularity of NFTs has surged in recent years, with high-profile sales making headlines around the world. From digital artworks selling for millions of dollars to NBA Top Shot collectibles attracting a massive user base, NFTs have become a global phenomenon. However, with the rapid growth of the NFT market comes inherent risks and challenges that need to be addressed.
Risks and Challenges of NFT
Theft and fraud: As NFTs gain value and attract significant attention, they become targets for theft and fraudulent activities. Hackers may attempt to gain unauthorized access to digital wallets or manipulate smart contracts to transfer ownership of NFTs to their own accounts. It is crucial for NFT owners to take proactive measures to protect their assets.
Counterfeit NFTs: Another challenge in the NFT space is the emergence of counterfeit NFTs. In some instances, individuals may create fake NFTs claiming to be original works of art or other valuable digital assets. This deception can lead to unsuspecting buyers spending large sums of money on counterfeit or illegitimate NFTs.
Lack of regulation and legal protection: The NFT market is still relatively new, and regulatory frameworks around NFTs are still being developed. This lack of regulation poses challenges in terms of legal protection for buyers and sellers of NFTs. In the event of disputes or fraudulent activities, it can be difficult to seek recourse or legal action.
Protecting NFT: Best Practices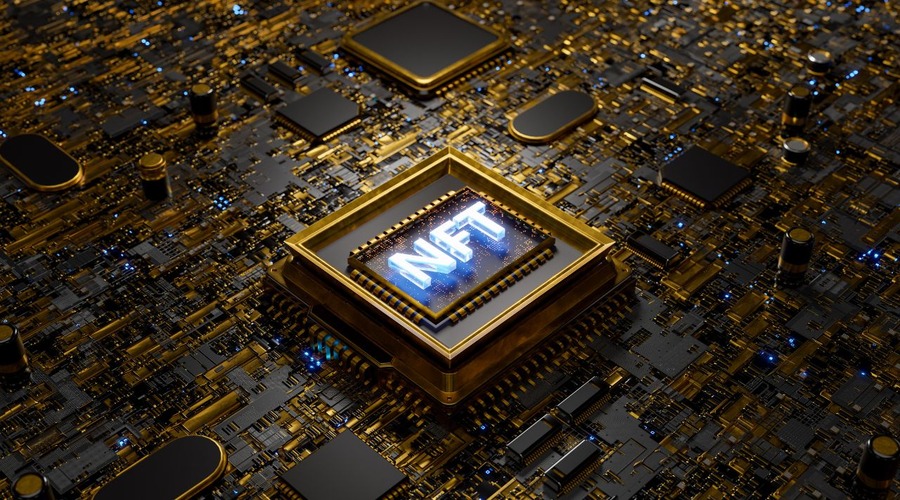 To safeguard your NFTs from theft and fraud, it is essential to implement best practices for security and due diligence. Here are some recommended steps to protect your valuable digital assets:
Secure digital wallets: Choose reputable and secure digital wallet providers to store your NFTs. Opt for wallets that utilize robust encryption algorithms and offer cold storage options. Cold storage keeps your private keys offline, minimizing the risk of unauthorized access.
Two-factor authentication: Enable two-factor authentication (2FA) for your digital wallet and associated accounts. 2FA adds an extra layer of security by requiring an additional verification step, such as a unique code generated on your mobile device, to log in or perform transactions.
Strong passwords: Create strong, unique passwords for your digital wallet and NFT marketplace accounts. Avoid using easily guessable passwords and consider using a password manager to securely store and manage your login credentials.
Regular security updates: Keep your digital wallet software and associated applications up to date. Regularly update your software to benefit from the latest security patches and enhancements, reducing the risk of vulnerabilities that could be exploited by hackers.
Verify the source: Before purchasing an NFT, conduct thorough research on the artist, creator, or seller. Verify their reputation, previous works, and authenticity. This due diligence can help you avoid scams and ensure you are acquiring genuine NFTs.
Educate yourself and stay informed: Stay informed about the latest trends, news, and best practices in the NFT space. Educate yourself on topics such as smart contracts, token standards, and marketplace security. By being knowledgeable, you can make informed decisions and better protect your NFT investments.
Marketplace Considerations for NFT
When buying or selling NFTs, it is crucial to consider the reputation and security measures of the marketplace. Here are some factors to consider:
Reputable platforms: Choose well-established and reputable NFT marketplaces to conduct your transactions. Look for platforms with a track record of successfully facilitating secure transactions and protecting user assets.
Smart contract audits: Verify if the NFT marketplace conducts regular audits of its smart contracts. Audits help identify vulnerabilities or weaknesses in the code that could potentially be exploited by attackers.
Research and due diligence: Before using a new or lesser-known NFT marketplace, perform thorough research to ensure it is trustworthy. Look for reviews, user feedback, and community discussions to gauge the platform's reliability and security measures.
Intellectual Property Rights of NFT
When dealing with NFTs, it is important to consider intellectual property rights. Here are a couple of key aspects to keep in mind:
Copyright infringement: Ensure that the NFTs you create or purchase do not infringe upon the copyrights of others. If you are an artist or creator, make sure you have the necessary rights and permissions for the content you are tokenizing. As a buyer, verify the authenticity and legitimacy of the NFTs you are interested in to avoid unintentional involvement in copyright infringement.
License agreements: Pay attention to the terms and conditions of the NFTs you purchase. Some NFTs may come with specific license agreements that dictate how you can use or display digital assets. Understand and comply with the terms outlined in the license agreements to avoid any legal issues.
Insurance for NFT
Considering the potential value of NFTs, it may be worthwhile to explore insurance options to protect your investments. Insurance coverage can provide financial protection against theft, loss, or damage to your NFTs. Research and consult with insurance providers that offer specialized coverage for digital assets.
Community and Peer Support for NFT
Engaging with the NFT community and seeking peer support can be beneficial. Participate in forums, social media groups, and online communities dedicated to NFTs. By connecting with fellow collectors and artists, you can learn from their experiences, share knowledge, and stay updated on emerging trends and potential risks.
Future of NFT
The future of NFTs holds immense potential and is poised for further growth and innovation. As the technology behind NFTs continues to evolve and become more accessible, we can expect to see broader adoption across various industries beyond art and collectibles. NFTs have the ability to revolutionize ownership and provenance in sectors such as music, film, gaming, virtual real estate, and even identity verification.
With advancements in blockchain technology, NFTs can offer enhanced functionality and utility. We may witness the integration of smart contracts that enable automatic royalties for creators, allowing them to receive a percentage of every subsequent sale of their NFTs. Fractional ownership of high-value assets through NFTs could become more prevalent, allowing individuals to invest in assets that were previously out of reach. Additionally, the metaverse, a virtual universe where users can interact with each other and digital assets, may see a significant boost from NFTs, creating a new economy within a digital realm.
While challenges and risks remain, including scalability issues and the need for regulatory frameworks, the future of NFTs is undoubtedly promising. As more creators, collectors, and investors recognize the potential and benefits of NFTs, we can expect further innovation, increased market liquidity, and a vibrant ecosystem that continues to shape the digital landscape.
Conclusion
As NFTs continue to reshape the digital landscape, it is important to be aware of the risks associated with theft and fraud. By implementing best practices for security, conducting due diligence, and staying informed, you can protect your valuable NFTs and mitigate potential threats. Remember to choose secure wallets, practice strong authentication measures, verify sources, and be cautious when navigating the NFT marketplace. By taking these precautions, you can enjoy the benefits of NFT ownership while minimizing the risks.
FAQs
Q1. Are NFTs completely secure from theft and fraud?
No system is entirely foolproof, and the NFT space is no exception. While blockchain technology provides security benefits, hackers may still attempt to exploit vulnerabilities in digital wallets or marketplace platforms. Following best practices for security and due diligence can significantly reduce the risks associated with NFT theft and fraud.
Q2. Can NFTs be counterfeited?
Counterfeit NFTs can exist in the market. It is important to verify the authenticity of the NFTs you are interested in purchasing. Research the artist or creator, verify their reputation, and look for any red flags indicating counterfeit or illegitimate NFTs.
Q3. Are there any regulations governing NFTs?
The regulations around NFTs are still evolving in many jurisdictions. While there may be existing laws governing intellectual property rights, copyright, and fraud, specific regulations tailored to NFTs are currently being developed. It is important to stay informed about the legal landscape and comply with relevant laws and regulations in your jurisdiction.
Q4. Can I insure my NFTs?
Yes, there are insurance options available for NFTs. Some insurance providers offer coverage specifically designed to protect digital assets, including NFTs. Consider exploring insurance options to safeguard your valuable NFT investments.
Q5. How can I stay updated on the latest trends and security measures in the NFT space?
To stay informed, follow reputable sources, join NFT communities and forums, and engage with fellow collectors and artists. These platforms provide a wealth of information, discussions, and insights that can help you stay up to date with the rapidly evolving NFT landscape.